Chinese crypto enthusiasts have had a tough time in 2017 which was likely taking a new turn these days after the crypto mining industry was reportedly trashed out from the list of the eliminated industry – however, according to the new report, the case is quite different behind the scene.
As per the tweet of Dovey Wan, a Chinese crypto influencer, the official Tron and Binance Weibo account have been banned. Weibo is the largest social media network, specifically, China's version of Twitter. According to Wan, the accounts were banned due to "violation of law and regulation". However, she also mentioned that the personal Weibo account for Binance CEO Changpeng Zhao, Binance CMO Yi He, and Tron Founder Justin Sun, remained unaffected.
Notably, reports on the decentralized version of China's domestic currency are around the corner for quite some time now. In fact, analysts believe that the country's mainstream media mentioning about Bitcoin and blockchain is somewhere linked to bringing the specific definition of China's upcoming cryptocurrency. Wan also echoed similar note, stating that the nation's "yet-to-be-launched" cryptocurrency is the reason behind "the clear wall".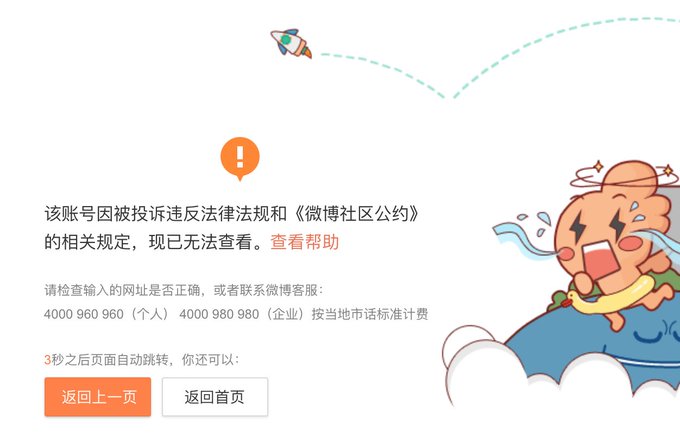 More so, an official notice was issued to regulators in each district of Shanghai, urging them to inspect crypto trading platforms before November.22. They're also responsible to present the inspection report to the Central bank. It's worth noting that the notice surfaced on the web on Friday which was signed by the Shanghai Internet Finance Rectification Agency and the Shanghai Bureau of the People's Bank of China (PBOC). The authenticity of the notice was confirmed by Chinese business publication Caixin.
With the notice in hand, the regulators will look after promotional and brokerage services within the country for ICO projects that strategically registered their firm outside of the country.
In a nutshell, China is specifically clear with the underlying technology, blockchain but may not still be certain with the deeper aspect of decentralized currency. At the center of China's complicated relationship with the crypto industry, the central bank of China announced its vision to launch a state-back cryptocurrency.
Image Source – Flickr
Notice: Information contained herein is not and should not be construed as an offer, solicitation, or recommendation to buy or sell securities. The information has been obtained from sources we believe to be reliable; however no guarantee is made or implied with respect to its accuracy, timeliness, or completeness. Authors may own the crypto currency they discuss. The information and content are subject to change without notice. Visionary Financial and its affiliates do not provide investment, tax, legal or accounting advice. This material has been prepared for informational purposes only and is the opinion of the author, and is not intended to provide, and should not be relied on for, investment, tax, legal, accounting advice. You should consult your own investment, tax, legal and accounting advisors before engaging in any transaction. All content published by Visionary Financial is not an endorsement whatsoever. Visionary Financial was not compensated to submit this article Please also visit our Privacy policy; disclaimer; and terms and conditions page for further information.